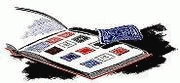 We are an Internet based stamp dealer. We sell Christmas Seals, Easter Seals, Stamps, Topical Stamps, Pictorial Postmarks, USPS Souvenir Sheets, Crate Labels, and other philatelic material.
We wish that we could personally greet you at the door, as we would in a brick and mortar store. However, this medium prevents such a face to face meeting. Nonetheless, we invite you to look around and ask questions.
We are located in Southern California. All of our business is conducted over the internet through our two stores, or by phone. Our online stores are open 24 hours, 7 days a week, while our phone hours are 9am - 4pm, Pacific Time, Monday through Friday. Feel free to email us anytime.
My name is Bill Kozersky. I am a member of the APS, RPSC, FDCS, ATA, NDSCS, CPC, and the CS&CSS. I want to assure you that we stand behind our offers and will promptly refund if you are unhappy with your purchase. Feel free to post any of your questions and concerns. I will answer them as promptly as I can.
Check back frequently as over the next few days, I will further discuss the items we sell.
Bill Kozersky
---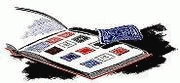 Search our
store
for additional items.